Purchase the Groove Boot Camp CD

You can purchase the Groove Boot Camp CD regular mail. The price is $15.00, including shipping and handling to the continental U.S. (Please Contact us if you live outside the U.S.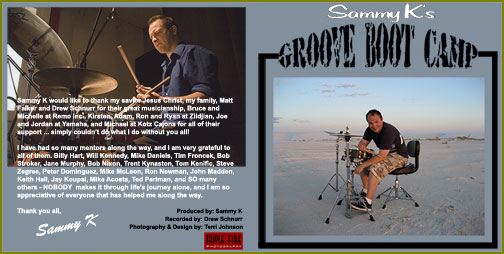 Click Here and print the order form. Fill it out completely, then send it along with a check or money order made out to:

Sammy Kestenholtz
Groove Boot Camp
c/o Drum Palace Productions
PO Box 41481
Pasadena, CA
91114-8481

818/679-9068
sammy@groovebootcamp.com

Be sure to include your area code and phone number, and we will contact you about payment.